The Presidents Cup will once again be played on the Melbourne Sandbelt, with confirmation Kingston Heath will host the event in 2028.
The Presidents Cup has been held in Australia three times previously in 1998, 2011 and 2019, all down the road at Royal Melbourne.
"The Sandbelt region is home to some of the game's most iconic venues, and Kingston Heath has proven to be a world-class host for a number of golf's biggest tournaments," PGA Toursenior vice president of Championship Management Matt Rapp said.
"We are looking forward to contesting an incredible Presidents Cup that Australians can take tremendous pride in, showcasing Kingston Heath to golf fans around the world."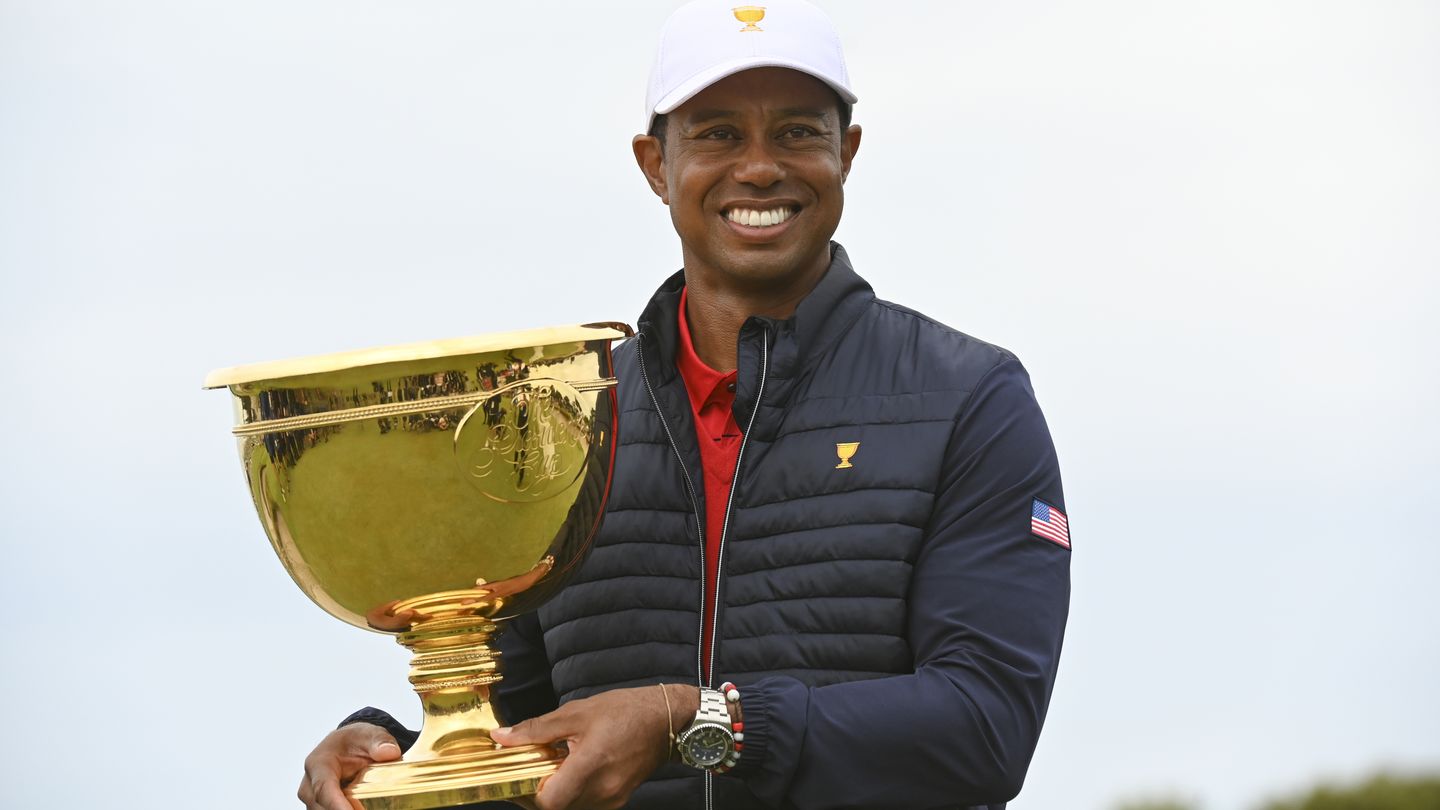 Kingston Heath has hosted the Australian Open seven times – most recently in 2022 when it shared duties with Victoria Golf Club.
It has also hosted the 2009 and 2012 Australian Masters, the 2008 Women's Australian Open, and the 2016 World Cup of Golf.
Kingston Heath captain Stephen Montfort said: "The opportunity to host a world-renowned iconic event celebrating the best players in the game is incredibly exciting".
"Kingston Heath is subtle, but demanding, and the format of the Presidents Cup promises to deliver many memorable moments to celebrate at one of the great golf courses in world golf."
Tiger Woods' Presidents Cup 2019 highlights
In hosting a fourth event, Melbourne will tie Gainesville, Virginia for the most Cups held in the same city.
The 2028 event is the first of two as part of a contract signed between the PGA Tour and Victorian Government last year, which will see the Presidents Cup return to Melbourne in 2040.
The 2019 Presidents Cup was won by the US – their eighth-straight victory – after a final-day fightback in singles.
Stars competing in that edition included Tiger Woods, Dustin Johnson, Bryson DeChambeau, Adam Scott, Xander Schauffele, Cameron Smith, Justin Thomas and Rickie Fowler.
The 2024 Presidents Cup will be held in Montreal, Canada in September.
Source: Wide Worlds of Sports